Located high on a plateau and surrounded by the Snoqualmie Valley to the east and Lake Sammamish to the west, the city of Sammamish is home to over 65,000 people and is surrounded by natural beauty anywhere you look. Although not incorporated until 1999, the city boasts quite a long history beginning in the 19th century when a trio of resorts was opened on the plateau.
To find excellent outdoor entertainment, hotels, fine dining, and shopping malls, you should explore the City of Sammamish. This city has a tremendous amount of arts and crafts, events, museums and parks, which makes it the perfect vacation destination.
Our Affordable

Cleaning Services
At Rain City Maids, we offer you an entire home cleaning service based on our extensive and detailed checklist, but you can also opt for a custom cleaning with an hourly charge instead. We also offer plenty of Add On Services, such as a Deep Cleaning package, oven, and refrigerator cleaning, windows, and Move-In/Out packages. We like to think that our checklist can fit each one of our client's preferences and needs without a hitch. Let us show you our magic touch!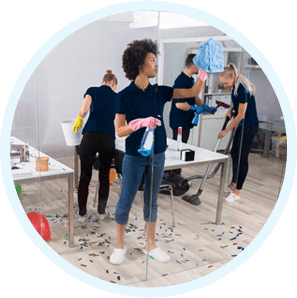 Every task included in One-Time Deep Cleaning gets upgraded, and you can add things like cobweb removing, cabinet cleaning and extra attention to bathrooms. Even light switches! Recommended if you only clean every few months.
For those who are constant clients of ours and only need a basic cleaning every week, two weeks or every other day, we offer a Recurring Cleaning. Every essential dusting, wiping, sweeping, and cleaning is covered, as well as most areas.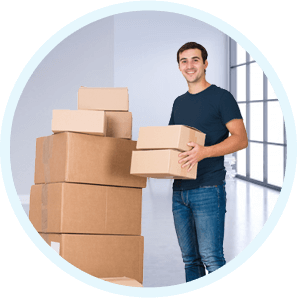 If you're moving into a new home or leaving one behind, get our Move-In / Move-Out Cleaning, which combines the services from Deep Cleaning with fridge, oven, windows, and cabinets cleaning.
Spend Time Living

in SAMMAMISH, WASHINGTON
The Beaver Lake Park has a sizeable forested section and trails located in the middle. If you want a more tranquil atmosphere, you can go to the north side of the park. It's near the entrance of Beaver Lake, where there are two rental facilities with open grass fields and a vast meadow. The west side of this park offers three sports fields, picnic shelter, playground, and an off-leash dog park.
If you want to enjoy a beach day, but not the hassle of driving too long from Seattle, then you should head on to Lake Sammamish State Park. This park provides an outdoor family experience just off the urban grid. It has two lakefront beaches and trails through deciduous forest and wetlands. You may even get to see one of the majestic blue herons or bald eagles that nest in the park.
Are you into watersports but don't have a kayak or board? No problem! You can bring bikes, walking poles, binoculars and bird books, or bring your GPS unit for geocaching, and explore the light-dappled trails.
Sammamish House Cleaning

Done Right
Rain City Maids is a world-class house cleaning company that is proud to serve the people in and around Bellevue, Washington. From the suburbs to apartment complexes, our team of professional cleaners - which has been background and referenced checked, personally interviewed, and will always be friendly towards you and your family - can handle all cleaning challenges, guaranteed! Our commitment is to make your life easier, so you can even book our services right from your mobile
How to measure success in our work? It's not just the sparkling and neatness. If after our cleaning you have more free time
and peace of mind, we succeed.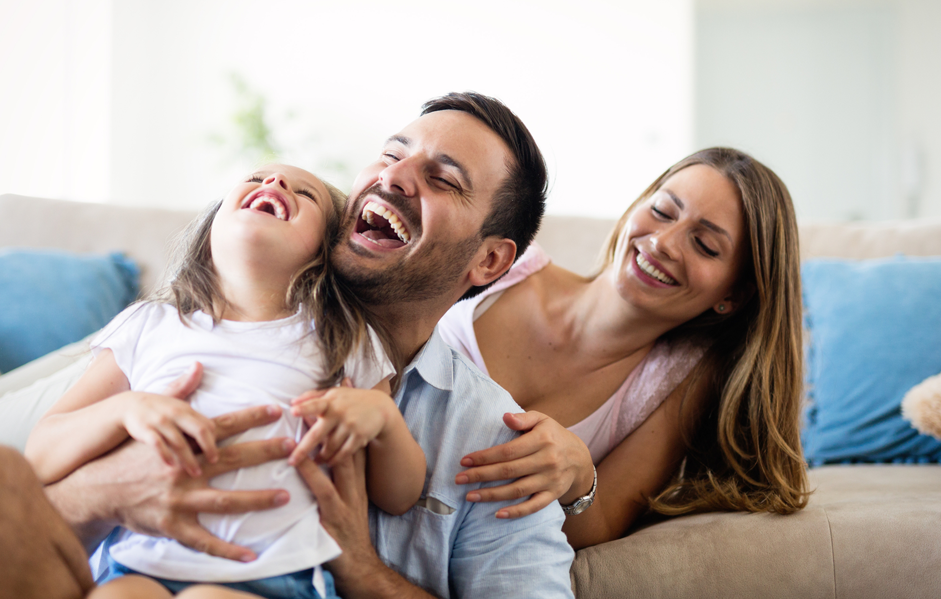 Heidi and Justice arrived right on time, did a great job cleaning our house, and even finished on the shorter end of the estimated window. The quote was extremely reasonable, the cleaners were very friendly and asked the right questions as we toured the house, and the home office team's communication has been very attentive and helpful. We would definitely use RCM again for future cleaning needs.
Hi all! I have used Rain City Maids a several times already for both my condo and my rental and each time they have been on time, consistent and very accommodating! I love their work and they're very thorough. I would highly recommend them to anyone.
They provided excellent service for our home. They were on time, friendly, fast, and left our home spotless. Little touches like folding towels made it a wonderful experience. Highly recommended!
Why Choose Our Professional

Cleaning Company
When you choose Rain City Maids to clean your home, you can be sure that your comfort, satisfaction, and safety are our Top 3 priorities at all times, so we offer seamless communication with our clients, cash-free and secure online payments, and only the best quality in cleaning professionals, which have to go through our rigorous screening and training process, of which only 1-in-75 will make the cut. You're worth it, so we do it for you!

Rain City Maids helps you live smarter, giving you time to focus on what's most important.
We rigorously vet all of our cleaners, who undergo identity checks as well as in-person interviews.

Our skilled professionals go above and beyond on every job. Cleaners are rated and reviewed after each cleaning.

Rain City Maids helps you live smarter, giving you time to focus on what's most important.
Online communication makes it easy for you to stay in touch with your cleaners.
Pay securely online only when the cleaning is complete.
The great people in and around the Kirkland area have taught us many valuable lessons over the years, and we want to spread that knowledge further with our blog! There you will find cleaning and housekeeping tips, topics related to the cleaning and maid service industries, and even some of our thoughts about the best places to visit in the state of Washington.
While having a clean toilet immensely helps make your bathroom look nice, its primary purpose will always be maintaining your good hygiene. […]
Read More »
Removing stains from the floor is usually nothing more than a minor nuisance. However, dealing with discoloration or stains becomes more challenging […]
Read More »
Shower door tracks don't often appear on daily or weekly cleaning checklists. However, as with anything else in your home, they get […]
Read More »
READY FOR THE BEST HOME CLEANING SERVICES IN SAMMAMISH?
Always on time, always effective, and always the best results. Trust Rain City Maids and book your house cleaning today so you can tap your house's real potential. Not only will you love it, but your whole family as well! We are one of the top-rated cleaning home cleaning services in all of Washington, let us show you why.