The history of Shoreline dates back to the original settlements of the late 1800s, but even so, there's proof that Duwamish people inhabited the site at least 4,000 years before. Shoreline has been a city since 1995, and it offers classic Puget Sound landscapes and a suburban lifestyle for its residents.
Many families live in Shoreline and enjoy abundant parks, excellent schools, and safe neighborhoods. Of course, the city's location couldn't be more convenient: Seattle, Edmonds, Woodway, and Lake Forest Park surround Shoreline and offer many attractions and services just a short drive away.
Our Affordable

Cleaning Services
At Rain City Maids, we offer you an entire home cleaning service based on our extensive and detailed checklist, but you can also opt for a custom cleaning with an hourly charge instead. We also offer plenty of Add On Services, such as a Deep Cleaning package, oven, and refrigerator cleaning, windows, and Move-In/Out packages. We like to think that our checklist can fit each one of our client's preferences and needs without a hitch. Let us show you our magic touch!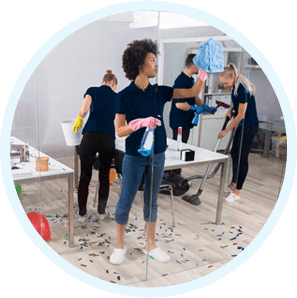 Every task included in One-Time Deep Cleaning gets upgraded, and you can add things like cobweb removing, cabinet cleaning and extra attention to bathrooms. Even light switches! Recommended if you only clean every few months.
For those who are constant clients of ours and only need a basic cleaning every week, two weeks or every other day, we offer a Recurring Cleaning. Every essential dusting, wiping, sweeping, and cleaning is covered, as well as most areas.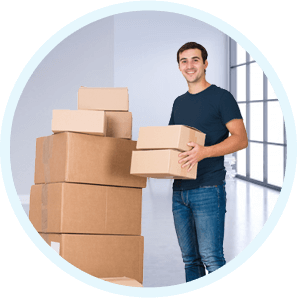 If you're moving into a new home or leaving one behind, get our Move-In / Move-Out Cleaning, which combines the services from Deep Cleaning with fridge, oven, windows, and cabinets cleaning.
Spend Time Living

in Shoreline, Washington
Richmond Saltwater Park is a must if you want to discover the true beauty of the Puget Sound from the perspective of Richmond Beach. The hillside on one side and waterfront on the other, dogs on leach wondering, and the fresh breeze of the ocean in your face.
But, if you want a classic and indoor venture, visit Landmark Theatre, also known by the people of Shoreline as The Crest. This cinema has been around since 1974, offering all kinds of movies to customers, from the more recent blockbuster to the indie film everyone is talking about.
Shoreline House Cleaning

Done Right
Rain City Maids is a world-class house cleaning company that is proud to serve the people in and around Bellevue, WA. From the suburbs to apartment complexes, our team of professional cleaners—which has been background and referenced checked, personally interviewed, and will always be friendly towards you and your family—can handle all cleaning challenges, guaranteed! Our commitment is to make your life easier, so you can even book our services right from your mobile.
See How We Give Your

Home a Sparklingly

Clean Look
We are proud of our work, and you can see why in these examples. Here are a few of the houses we've left sparkling clean!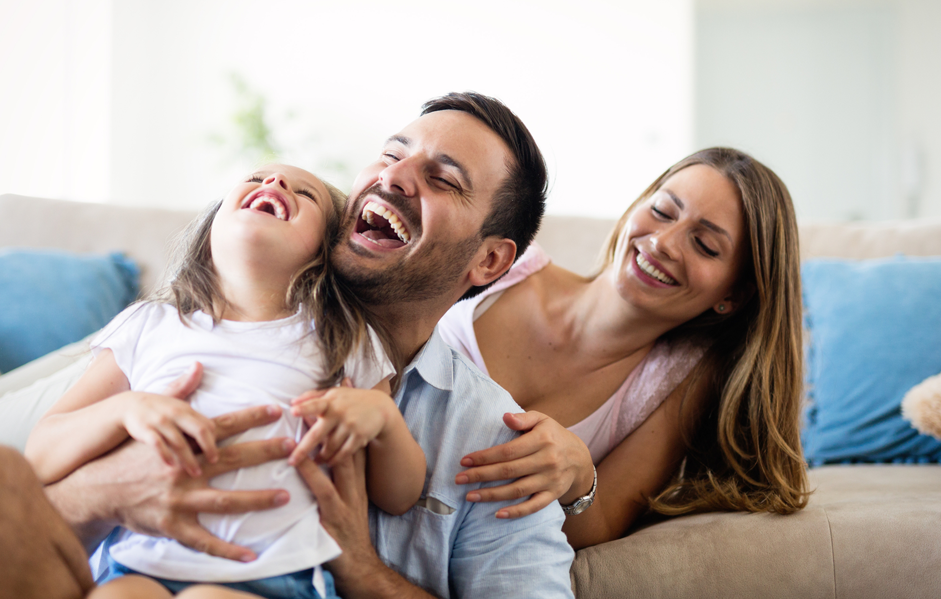 Heidi and Justice arrived right on time, did a great job cleaning our house, and even finished on the shorter end of the estimated window. The quote was extremely reasonable, the cleaners were very friendly and asked the right questions as we toured the house, and the home office team's communication has been very attentive and helpful. We would definitely use RCM again for future cleaning needs.
Hi all! I have used Rain City Maids a several times already for both my condo and my rental and each time they have been on time, consistent and very accommodating! I love their work and they're very thorough. I would highly recommend them to anyone.
They provided excellent service for our home. They were on time, friendly, fast, and left our home spotless. Little touches like folding towels made it a wonderful experience. Highly recommended!
Why Choose Our

Maid Service Company?
When you choose Rain City Maids to clean your home, you can be sure that your comfort, satisfaction, and safety are our Top 3 priorities at all times, so we offer seamless communication with our clients, cash-free and secure online payments, and only the best quality in cleaning professionals, which have to go through our rigorous screening and training process, of which only 1-in-75 will make the cut. You're worth it, so we do it for you!

Rain City Maids helps you live smarter, giving you time to focus on what's most important.
We rigorously vet all of our cleaners, who undergo identity checks as well as in-person interviews.

Our skilled professionals go above and beyond on every job. Cleaners are rated and reviewed after each cleaning.

Rain City Maids helps you live smarter, giving you time to focus on what's most important.
Online communication makes it easy for you to stay in touch with your cleaners.
Pay securely online only when the cleaning is complete.
The great people in and around the Kirkland area have taught us many valuable lessons over the years, and we want to spread that knowledge further with our blog! There you will find cleaning and housekeeping tips, topics related to the cleaning and maid service industries, and even some of our thoughts about the best places to visit in the state of Washington.
As one of the busiest spaces in a home, kitchens tend to get dirty more often than other rooms. To make things […]
Read More »
Plastic shower curtains are a no-brainer choice for your shower. They add a minimalistic and pristine look to any bathroom (besides fulfilling […]
Read More »
When cleaning your home, you might not care much about what kind of water you use; however, someone may have recommended you […]
Read More »
Hire the Best House Cleaning Service in Shoreline!
Always on time, always effective, and always the best results. Trust Rain City Maids and book your house cleaning today so you can tap your house's real potential. Not only will you love it, but your whole family as well! We are one of the top-rated cleaning home cleaning services in all of Washington, let us show you why.