we love our family
Grab our exclusive Yelp deal &
We love our Yelp Family and are excited to have this exclusive offer just for our awesome Yelpers!  Use promo code YELP when booking online.
Lucine Z.
09/10/2019
This will be my go-to cleaning service. The cleaning lady is the most professional one I have hired. She arrived early and cleaned everything to the perfect condition. We have recently hired another company who charged three times the price but did an awful job. Rain City Maids has changed my impression regarding home cleaning services and I would definitely recommend them!
Lauren C.
02/13/2020
Been using rain city maids for a couple years now. They are great! Punctual and efficient. They have a check list to make sure they clean everything. Highly recommended.
Kelsey B.
06/24/2019
They did a seriously stellar job. I'm fairly messy and my cat makes sure my wood floors have lots of smudges. Rain City Maids got my floors looking better than they ever have.
My cat is also not super friendly so I was a little bit concerned but everyone was in one piece when I came home. I can't say enough what a fabulous job they've done the 3 times (so far) I've hired them. I will be booking again.
Dominique D.
08/01/2019
They provided excellent service for our home. They were on time, friendly, fast, and left our home spotless. Little touches like folding towels made it a wonderful experience. Highly recommended!
Steven S.
01/21/2020
Just had my first cleaning with Rain City Maids...and they did a great job.  I've lived in the Kirkland area for nearly 10 years, and have used several cleaning companies in the past...by far the best first impression of any of the outfits I've used so far.  Well done, now keep up the good work.
Caren M.
04/04/2020
Marcelle, Bridget and Romone recently came out for a first-visit deep clean at my house. Prompt, efficient, pleasant to chat with, and did a really great job. Will be having them back for future visits!
Rain City Maids provides a consistent, high-quality cleaning experience. We offer whole home cleaning where we work off our standard checklist,
as well as hourly service for custom cleaning. Call us if you'd like to book hourly service.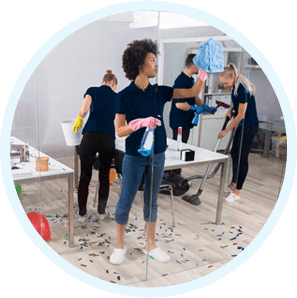 Every task included in One-Time Deep Cleaning gets upgraded including baseboards, outsides of cabinets, and extra attention to bathrooms. Even light switches! Recommended if you only clean once every few months.
For those who want ongoing basic cleaning every week, two weeks or every four weeks, we offer Recurring Cleaning. All essential areas of the home are cleaned including dusting, wiping, vacuuming and mopping. If you want, we'll even put new sheets on the bed for you.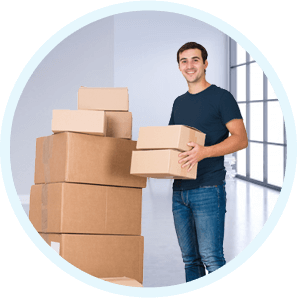 If you're moving into a new home or leaving one behind, get our Move-In / Move-Out Cleaning, which combines the services from Deep Cleaning with fridge, oven, windows, and cabinets cleaning. We will make sure the entire inside of your home is ready for the next person.
See How We Give Your

Home a Sparklingly

Clean Look
We are proud of our work, and you can see why in these examples. Here are a few of the houses we've left sparkling clean!